The USB flash drive is our flagship product. Impress would-be and existing clientele by distributing USB flash drives that are engraved or printed with your business logo, slogan, tagline, or message. A personalized USB drive is always a welcome promo item, since nearly everyone can use extra storage for their digital files, including photos, documents, audio files, and videos.


We use Pantone Solid-Coated inks for printing all color and multi-color orders.
For best results, it is highly recommend that you use a Pantone Color Guide (ask your design department if they have a Pantone Color Guide handy) to choose the correct color. Black And White Do Not Require Pantone Colors (Gray Still Does)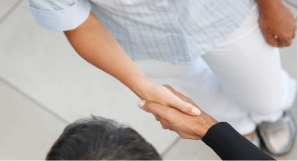 We will afford most competitive price for our customer, make sure consumer enjoy high-quality Power Bank and usb flash drive product with satisfy price.



We have the most popular USB Flash Drive customized packaging options that we offer to fulfill our clients' diverse presentation needs. If you have a packaging idea, contact a friendly sales representative and let him/her know. We will likely have the resources to make your idea a reality.
Please make sure that you examine and proofread all the documents you submit to us before placing your order. No returns or refunds are offered on customized merchandise.Any question about any product or order should be directed first to your sales representative. They will be able to help you as they best know your order.
The OTG USB Flash Drive is a creative smart and practical accessory. This OTG USB Flash Drive mix the ordinary USB Flash Drive,mobile external storage,data transfer and other functions together .If your smart phone,tablet PC,or other equipment which support OTG function,it will bring you more conveniences
.

ALPINE ADVANCED MANUFACTURER CO., LTD
Address: 5A48 Block 205, Shangbu Industrial Zone , Futian District, Shenzhen City, Guangdong Province, China
Contact Person: Zoe
Contact Person: Cherish
Contact Person: Cherry
Contact Person: Sylvia
Copyright All Right Reversed 2011-2016
GIFTS-IN-CHINA.COM